If you want to make a character or a chesspiece page, you can (but don't have to) follow this guidelines: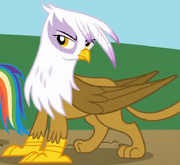 Gilda Oro
Name
Gilda Oro
Alias
Gilda
Characteristics
Race
Griffon
Birthday
asd
Age
asd
Gender
Female
Height
asd
Weight
asd
Domain
Residence
asd
Relatives
Griffin (Boyfriend)
Allegiance
Griffon Pirates
Character
Edit
<Character> is the protagonist of <story>,
A story written by <author>.
He is a chesspiece controlled by <god>, who turned him into a <race>. 
His/Her canon status is <status>.
<Add more info here if you want to>
Story The Character Is In - Add Link to Story
Is The Character The Main Character
Appearance
Edit
Additional Features ie. Claws, Tail, Whatever is Needed etc.
Personality
Edit
Powers and abilities
Edit
Equipment
Edit
Relationships
Edit
Appearance in Other Stories
Edit
Deutrocanon
Edit
Cancelled
Edit
You Know What to Put Here
You don't HAVE to fill all of these.