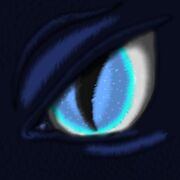 "Silas Epista" is a story written by Maneiac on Fimfiction.net. It centers around Silas Epista, formerly a boy named Justin, who was selected by the powerful Planeswalker Elder Dragon named Nicol Bolas. The story takes place in the Chessverse, where many Gods have summoned humans to the planet Equis in order to win a Game.
The body he sent Justin into, however, proved to be one he was not expecting. In reality, Bolas transferred Justin's body into an alien's in a spacestation. From there, Justin eventually figures out how to reach the shining planet below with help from the Artificial Intellegence Hologram, S.I.R.I. 
Scooped up from the world and body he's always known, how will the human act now that he's been transfered to a new body and planet!?
Canon Status: Canon
Main Characters
Edit
Silas Epista (Justin)
Sunset Shimmer
Ace Strife the Cardinalgryph
[Undergoing a Rewrite]